Who Is
Michael Michelini 迈理倪
Grew up in NorthEast USA (CT, NJ, NYC)
3rd generation American
Grandparents from Italy, Russia, France, Canada
First website in 1999
Deutsche Bank, Wall St. 2002 – 2007
Selling online since 2003
Moved to China end of 2007
2004- 2011: E-commerce company selling home & gift products B2C in USA
2008 – 2010: Sourcing & logistics office in China, Call Center in Philippines
2010 – now: Shadstone Ltd, Assist USA & China companies via training / consulting
2011 – now: Startup Weekend's China Facilitator
2012 – now: Latest venture – SocialAgent.me – helping companies find sales in China
Read the Latest from
Mike's Blog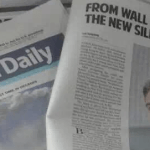 Really appreciate that I have been blessed with awesome media coverage lately. I connected with Lawrence, Luo Songsong, the reporter from Shenzhen Daily newspaper who made the awesome write up – and he was intrigued with my story and my lifestyle! We had a couple great meetups while he put together this story that, when reading it from the newstand downstairs from the Unchained Apps office, made my heart skip a beat. Very well written. Here is the article in e-paper format: http://szdaily.sznews.com/html/2015-04/24/content_3205923.htm My friends starting sharing it online and then I realized it was already published! I went down … Continue reading Featured..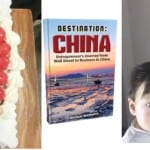 I'm really excited to be launching my 2nd book (first on Amazon) on my 34th birthday today! This year has been the best one of my life, and I expect next year to be even better than this. So to celebrate, I have listed my second book, Destination China, on Amazon for free! As part of the KDP (Kindle Select) Program I can give it away free there for 5 days. It's my first experience on Amazon and already some problems – its 2:41pm in China on April 2nd, but still it isn't listed as free on Amazon- I think … Continue reading Happy Birthday – Launching..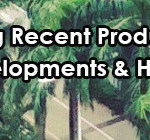 I have really been enjoying my productivity and energy in 2015, I have gotten so much more done in the past few months than I have in a year in the past. Last year, 2014, was a transition year as I was actively working towards getting to this level, and I still have a lot more improving to do still. Today I will share a bit about the process. Practice the Morning Miracle I've been listening to Pat Flynn's podcast Smart Passive Income, and the episode with Hal Elrod about his Morning Miracle formula has been my favorite for sure. … Continue reading..