Who Is
Michael Michelini 迈理倪
Grew up in NorthEast USA (CT, NJ, NYC)
3rd generation American
Grandparents from Italy, Russia, France, Canada
First website in 1999
Deutsche Bank, Wall St. 2002 – 2007
Selling online since 2003
Moved to China end of 2007
2004- 2011: E-commerce company selling home & gift products B2C in USA
2008 – 2010: Sourcing & logistics office in China, Call Center in Philippines
2010 – now: Shadstone Ltd, Assist USA & China companies via training / consulting
2011 – now: Startup Weekend's China Facilitator
2012 – now: Latest venture – SocialAgent.me – helping companies find sales in China
Startup Weekend China
http://startupweekend.org/about/global-team/
Startup Weekends are weekend-long, hands-on experiences where entrepreneurs and aspiring entrepreneurs can find out if startup ideas are viable. On average, half of Startup Weekend's attendees have technical or design backgrounds, the other half have business backgrounds.
Read the Latest from
Mike's Blog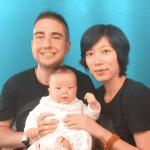 Been so appreciative to be a father and a husband. Living the mixed life of a Westerner and a "Local Chinese", but feel a bit more local Chinese lately. As with everything I have noticed in my life, it is best to embrace than resist. My son Miles now has passed 3 months (born on […]
The post A Chinese Milestone: Miles Reaches 100 Days appeared first on Happiness in Pursuit.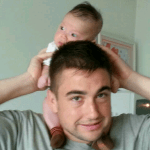 Happy Sunday everyone. I've been hanging at home with the family almost the whole weekend. Even after just a couple months I have witnessed my son grow bigger and heavier. I can only imagine how fast he will grow up. And like many say – I appreciate my parents so much now – I think […]
The post Following these 4 Points to be a good father "PCPF" appeared first on Happiness in Pursuit.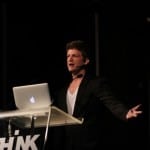 This show was originally posted on Forbes China (in Chinese) and I will share it to the English audience here after it is published in Chinese Forbes. Welcome everyone to the Forbes China entrepreneur show – this is our first show and I am so excited to start this journey with all of you listeners […]
The post 1st Forbes China show – Interview with Zach Hoeken – FCS01 appeared first on Happiness in Pursuit.