Who Is
Michael Michelini 迈理倪
Grew up in NorthEast USA (CT, NJ, NYC)
3rd generation American
Grandparents from Italy, Russia, France, Canada
First website in 1999
Deutsche Bank, Wall St. 2002 – 2007
Selling online since 2003
Moved to China end of 2007
2004- 2011: E-commerce company selling home & gift products B2C in USA
2008 – 2010: Sourcing & logistics office in China, Call Center in Philippines
2010 – now: Shadstone Ltd, Assist USA & China companies via training / consulting
2011 – now: Startup Weekend's China Facilitator
2012 – now: Latest venture – SocialAgent.me – helping companies find sales in China
Read the Latest from
Mike's Blog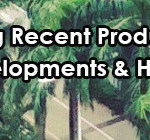 I have really been enjoying my productivity and energy in 2015, I have gotten so much more done in the past few months than I have in a year in the past. Last year, 2014, was a transition year as I was actively working towards getting to this level, and I still have a lot more improving to do still. Today I will share a bit about the process. Practice the Morning Miracle I've been listening to Pat Flynn's podcast Smart Passive Income, and the episode with Hal Elrod about his Morning Miracle formula has been my favorite for sure. … Continue reading..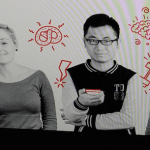 Excited to announce that we have a budget to accept applications for a new product manager position at the app portfolio company where I'm a partner – Gigabud Limited. This will be role where someone will get the chance to work with a lot of technology in a cross-border international team here in Shenzhen, China. I need help with managing our product specifications and coordinating between our technology and business departments for the continued development of Social Agent as part of this app portfolio company. Why Join Us? Why Not! We, Gigabud Limited, are a medium sized company with a … Continue reading Get A Job in China:..
This post originally was published on Forbes China in Chinese. I am publishing here the English version I made (and then had translated to Chinese) for those English readers and listeners interested. Thanks for tuning in – 3rd show here sharing about entrepreneurs in China, focused in the Southern region of Guangdong. Today's show is talking about a new Kickstarter project and a company I have seen working hard for years to build up to this launch. I'm happy to be able to interview them on the show, it is a very diverse team of Chinese and Americans who worked … Continue reading Experiences Making a USA/China Cross..